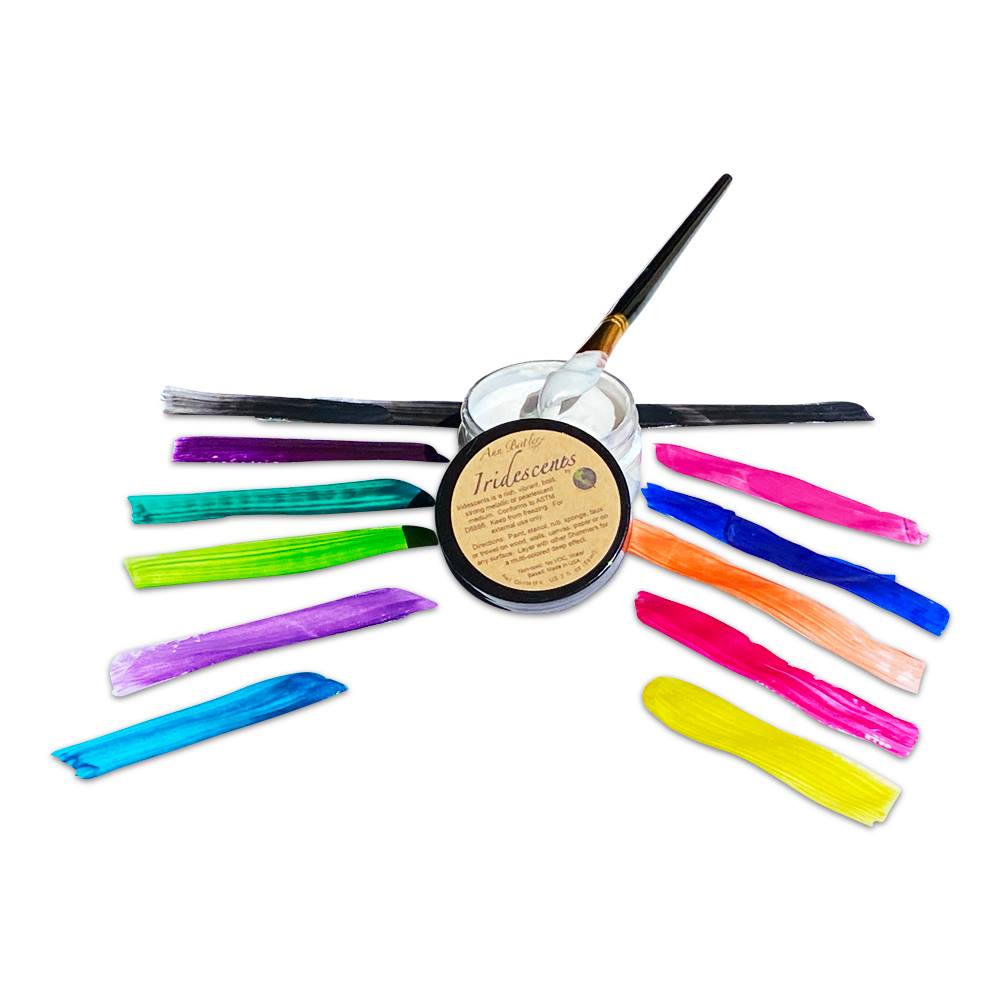 Iridescent Gel Medium
Iridescents is a rich, vibrant, bold, strong, pearlescent gel medium based on the powerful patterns and colors of Italian textile manufacturer, Marino Fortuny.
About Earth Safe Finishes
Earth Safe Finishes manufactures zero VOC, zero heavy metal, non toxic, water-based, odorless products including paints, gesso/primers, varnishes, sealers, stains, waxes, glazes and gel mediums.
Led by the vision of founder and owner Nancy Burkhart, ESF is a small business committed to the creative spirit and dedicated to the safety, health, and quality of the individual and the Earth.