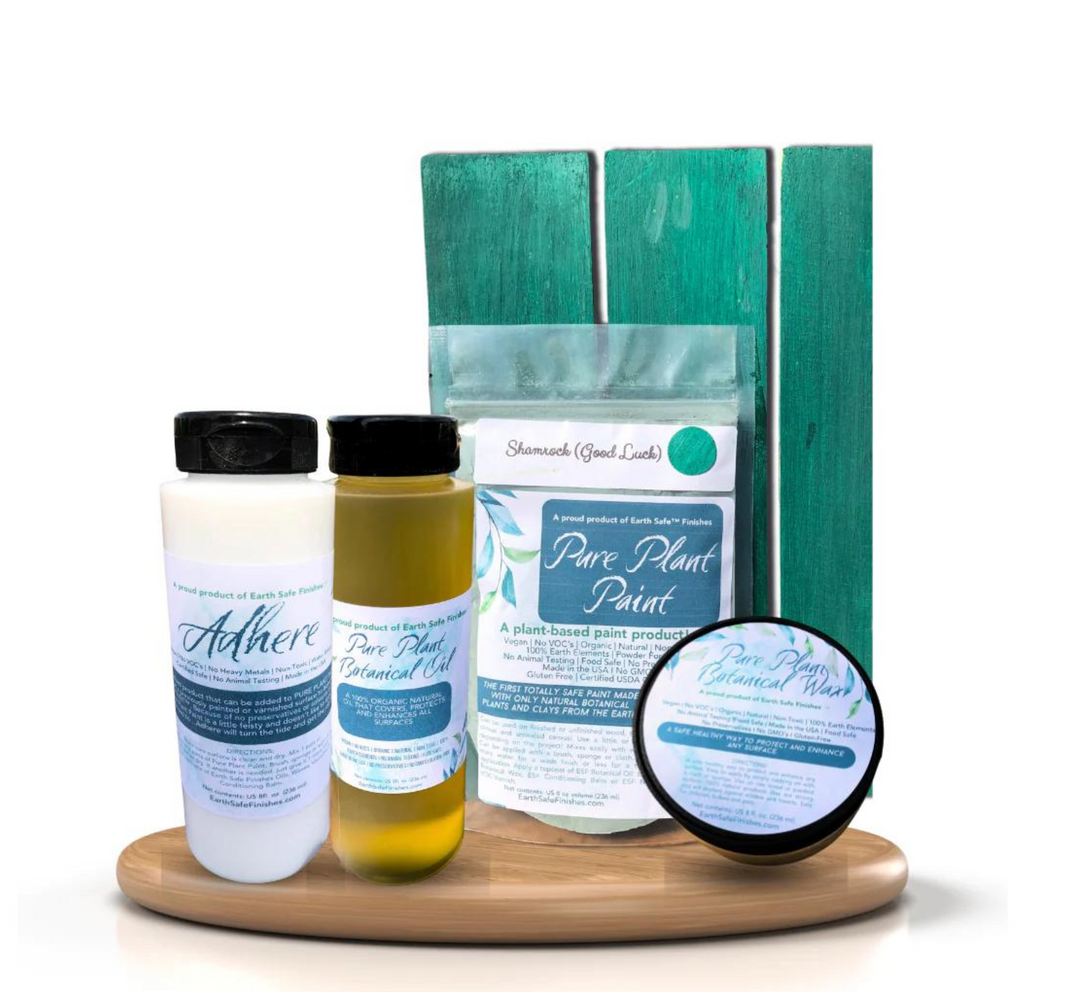 Pure Plant
Pure Plant Paint has no solvents or preservatives and is usable on any surface: wood, brick, terracotta, canvas, metal, fabric, glass, tile…you name it.
The 27 colors come in powder form, so you can make whatever quantity you need, in whatever consistency you desire. The powder base also allows users to mix and customize colors. And like all our products, it's odor free and safe for DIY'ers without sacrificing performance, coverage, or color.
The Pure Plant line also includes Pure Plant Botanical Oil, Pure Plant Botanical Wax, and Adhere, a VOC free 100% acrylic additive that can be added to the paint powder in addition to or instead of water.
About Earth Safe Finishes
Earth Safe Finishes manufactures zero VOC, zero heavy metal, non toxic, water-based, odorless products including paints, gesso/primers, varnishes, sealers, stains, waxes, glazes and gel mediums.
Led by the vision of founder and owner Nancy Burkhart, ESF is a small business committed to the creative spirit and dedicated to the safety, health, and quality of the individual and the Earth.